Traditional recipe from the lovely region 
---
Preparation:
Put the tuna, ricotta and cream cheese in a bowl and stir consistently with a fork to a creamy mixture. Then the olives
are cut into small pieces and added to the mass. Season
everything with salt and pepper.
If you like it spicy, you can add half a chili pod chopped into very
small pieces. The fresh farmhouse bread slices are roasted in a pan until golden brown and then coated with the garlic clove on
both sides. The warm bread absorbs the garlic taste immediately - you will love it.
Brush the warm slices generously with the tuna ricotta mixture.
The small delicacy is perfect for a typical Italian aperitivo with a
glass of white wine from the region.
Let's enjoy it, 'Buon Appetito', as they say here in Liguria.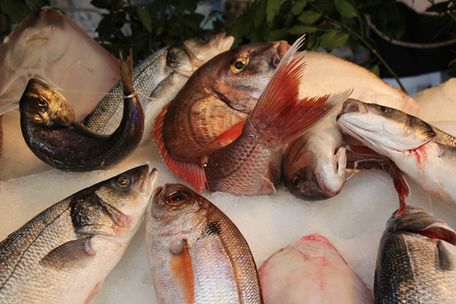 ---
Ingredients (4-6 pieces):
220 g tuna fillets in olive oil
200 g ricotta
100 g cream cheese
1 tablespoon of black olives
1 clove of garlic
4-6 slices of farmhouse bread
Salt and pepper