Creamy Taleggio Risotto with Grapes in Marsala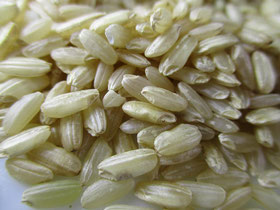 Traditional recipe from the lovely region 
---
Preparation:
First, heat the olive oil and fry the onions with the celery for about four minutes. Add the pressed garlic and leave it as is for about 1 minute. Now increase the temperature, add the rice and stir-fry for about two minutes with constant stirring. Pour white wine and let this almost completely boil - this is a great way to keep the ingredients away from glazing.
Gradually add broth and stir regularly, the risotto should not be too dry.
In the meantime, half the grapes from seeds, and then set aside. If the risotto is even, but still slightly firm, add the taleggio and the butter and stir briefly. The risotto should then no longer be cooked, but only covered for about 3-4 minutes rest. Be sure to taste it, and, if necessary, lightly season.
While the risotto is set aside, heat the Marsala wine in a medium-sized pan, then sauté the grapes in it for about 3 minutes on low heat. The risotto is best when draped in the middle of a preheated plate and topped with the steamed grapes and thyme
twigs.
Let's enjoy it, 'Buon Appetito', as they say here in Liguria.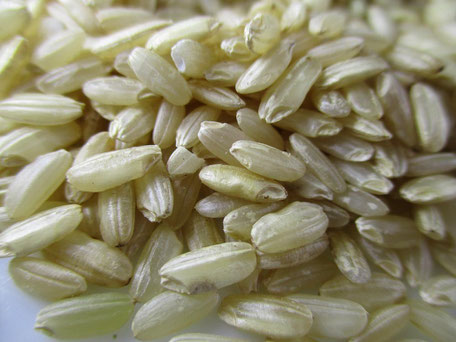 ---
Ingredients (4-6 pieces):
250g Carnaroli or Arborio rice
1 small onion, finely chopped
1 garlic clove, pressed
1 small piece of celery, finely chopped
200ml dry white wine
1 liter chicken broth, simmering
100g Taleggio cheese without bark, cut into
pieces
50g butter
200g red grapes, cut in half and gutted
100ml Marsala wine
2 tablespoons good olive oil