Torta di Noci - Guilietta's Family Recipe
Traditional recipe from the lovely region 
---
Preparation:
Beat the ricotta with the eggs and the sugar until the mixture gets frothy. Then, add the ground nuts and the cocoa mixture. after that, add the olive oil drop by drop with constant stirring. Lastly, add the sifted flour to the baking powder. Put into an oiled
springform pan and bake at 180 degrees bottom and top heat for about 40 minutes.
This is best served with Giulietta's cake, warm with a little whipped cream and a delicious espresso.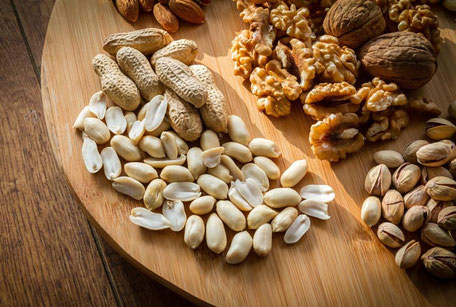 ---
Ingredients (4-6 pieces):
1 cup (250g) ricotta
3 eggs
1 cup of sugar
1 cup of flour
1 teaspoon baking soda
1 cup of ground nuts (according to taste)
1 cup of cocoa mixture (1/2 cup of pure cocoa, 1/2 cup of raw cane sugar, a pinch of cinnamon)
1/2 cup extra virgin olive oil