Duck Ragout with Porcini Mushrooms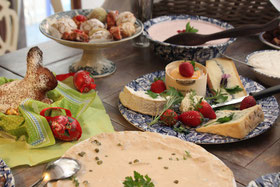 Traditional recipe from the lovely region 
---
Heat the oil and butter in a high pan, sauté the
duck in 3-4 layers one at a time. Then, keep it
warm and season with salt and pepper.
Roast the onions in the frying pan for about 3
minutes until golden. After which, add the garlic
and roast briefly. Deglaze with red wine and
balsamico and reduce to half. Add the poultry
stock or broth and thyme.
Prepare the pickled and drained porcini
mushrooms and its soaking fluid.
Simmer on a low flame for about 30 minutes,
gradually adding half of the porcini mushroom
liquid.
Now add the duck and simmer for about 25-30
minutes until the duck meat is pleasantly tender.
Tie the sauce with creme fraiche and a touch of
cream and simmer for a few more minutes.
Then, season to taste. Garnish with sprigs of
thyme, with a creamy pumpkin risotto and a fullbodied
Valpolicella Superiore.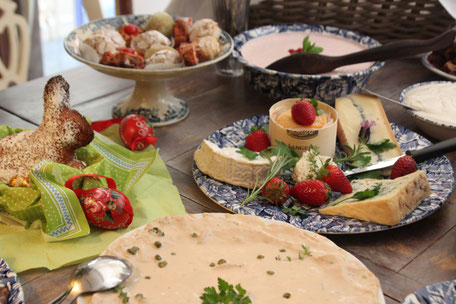 ---
Ingredients (for 4 people):
2 duck breast fillets, skinned and cut into fingerthick
strips
30 g of dried porcini mushrooms, washed and
placed in approx. 200 ml of cold water for at
least 3 hours
1 medium onion, finely chopped
1 garlic clove, finely chopped
200 ml of dry red wine
400 ml of poultry stock or broth
1 tsp balsamic vinegar
1 tbsp fresh or alternatively 1 tsp dried thyme
2 tablespoons of cream fraiche
50 ml of cream
Pepper salt
2 tablespoons good olive oil
1 tsp butter